graphic by cooperativefederal.org
Fellow Workers,
One way to organize the New Indicator Collective as a worker owned and controlled cooperative IWW union shop is building a community of study groups, in collaboration with our own existing community of conversations. Each study group may be of self-determined duration and will operate online and will participate in development of both material for publication (print, video, radio, speaker panels) at newindicator.org and organization of a continuing sustainers donor base.
A next step in building newindicator.org is to create a sustaining donors base. We need to start paying some people to work phones and other media to contact donors and arrange continuing donations. Compensation would be commission only until we get sufficient funds to afford full or part-time wages. We aim to create good worker-owned and controlled co-op jobs for members of our community and to participate in the rapidly growing networks of mutual aid worldwide. The pandemic restrictions have hugely impacted many of us on the income level. One thing the New Indicator Collective can do in response is to create jobs for ourselves and our friends.  Since our re-start as an online newspaper in 2015, it has all been volunteer work. Right now we cannot afford to pay writers, or any staff, but eventually we will be.
Worker ownership and control of newindicator.org as a house organ of IWW Local 13, is grounded in membership in our union local. We will not have employees to compensate. We are each a co-owner. We will develop newindicator.org in consultation with  resources within IWW worldwide, e.g., IWW Freelance Journalists Union, with fellow workers locally at Groundwork Books Collective, the Food Co-op, the General Store Co-op, and the Che Cafe Collective, the Ocean Beach People's Food Co-op and other groups in the communities, as well as the U.S. Federation of Worker Cooperatives, North American Students of Cooperation, the California Center for Cooperative Development, and many others.
We hope many people will have ideas about a study group based on whatever work/play one is doing already. Please contact us at info@newindicator.org about your topic ideas.
Solidarity,
New Indicator Collective
Study Groups
Section 502 Safety "Strikes"

History of the Che Cafe
2018 Che Cafe Open House, panel discussion, grand reopenning video


https://www.youtube.com/watch?v=HFApb1fHEg0&feature=youtu.be



Vegan Cooking
Organic Gardening
Labor Songs
Picketing Training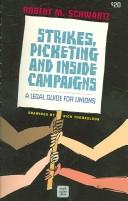 Labor Law for the Rank and Filer
Labor History