"We're not striking because we want adults to give us hope. We're striking because we want them to panic, to act like we have the emergency that we have." Greta Thunberg, March 15, 2019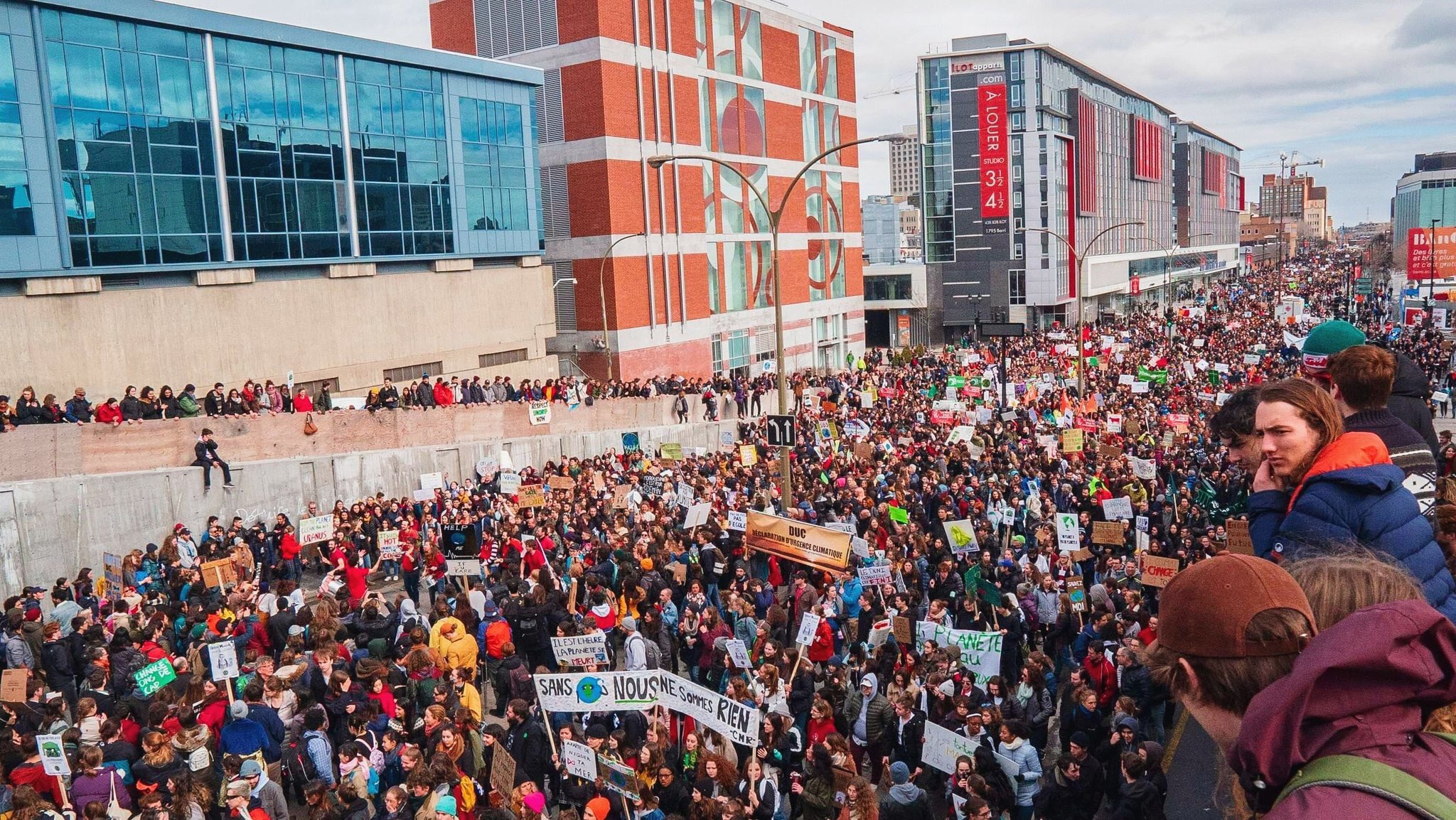 Photo from Montreal, Quebec via Greta Thunberg@GretaThunberg
On every continent and in more than 125 countries, more than one million students in high schools and younger went on strike on Friday, March 15, 2019. There were more than 2,000 different protests. The first global school strike day is to be followed by persistent Friday school strikes, until governments and businesses everywhere take the emergency actions needed to avert the worst global warming results now projected by scientists.

Photo: Hordago@Hordago_org
The people of Earth only have 11 more years to avoid disastrous levels of global warming, according to a 2018 report from the UN Intergovernmental Panel on Climate Change (IPCC).
In its newest report, The Living Planet Report 2018,  the World Wildlife Fund found that human beings have wiped out 60 percent of all mammals, birds, fish and reptiles on Earth since 1970.
ScienceDirect just released a report on the decline of insect species concluding that 40 percent of all species worldwide face extinction in the next few decades, and the number of threatened species is increasing each year:
"As insect biodiversity is essential for the proper functioning of all ecosystems, the current trends are disrupting – to varying degree – the invaluable pollination, natural pest control, food resources, nutrient recycling and decomposition services that many insects provide (Aizen et al., 2009; Davis et al., 2004; Kreutzweiser et al., 2007)) …The pace of modern insect extinctions surpasses that of vertebrates by a large margin…Since the declines affect the majority of species in all taxa, it is evident that we are witnessing the largest extinction event on Earth since the late Permian and Cretaceous periods (Ceballos et al., 2017; Raup and Sepkoski Jr, 1986). Because insects constitute the world's most abundant and speciose animal group and provide critical services within ecosystems, such event cannot be ignored and should prompt decisive action to avert a catastrophic collapse of nature's ecosystems (May, 2010)."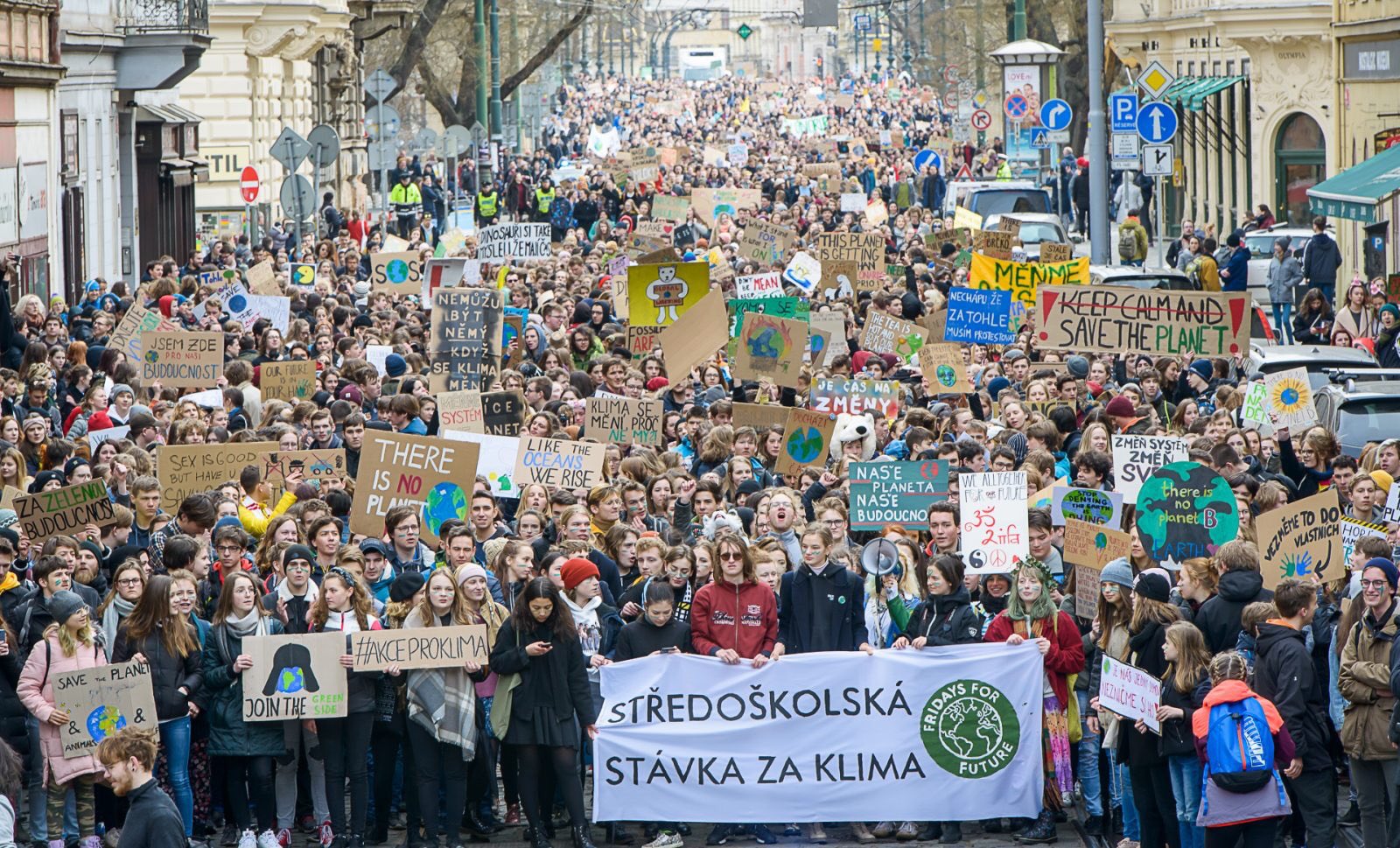 Photo from Prague, Czech Republic via Greta Thunberg@GretaThunberg
The Student Global Climate Strike demands vary somewhat, from country to country. Students in the USA have issued these demands:
Green New Deal
An equitable transition for marginalized communities that will be most impacted by climate change

An equitable transition for fossil-fuel reliant communities to a renewable economy

100% renewable energy by 2030

Upgrading the current electric grid

No creation of additional fossil fuel infrastructure (pipelines, coal plants, fracking etc.)

The creation of a committee to oversee the implementation of a Green New Deal

That has subpoena power

Committee members can't take fossil fuel industry donations

Accepts climate science
A halt in any and all fossil fuel infrastructure projects
Fossil fuel infrastructure disproportionately impacts indigenous communities and communities of color in a negative way

Creating new fossil fuel infrastructure would create new reliance on fossil fuels at a time of urgency
​
 All decisions made by the government be based on the best-available and most-current scientific research.
The world needs to reduce GHG emissions by at least 50% by 2030, and by 100% before 2050.

We need to incorporate this fact into all policymaking
Declaring a National Emergency on Climate Change
This calls for a national emergency because we have only a few years to avoid catastrophic climate change.

Since the US has empirically been a global leader, we should be a leader on climate action

Since the US largely contributes to global GHG emissions, we should be leading the fight in GHG reduction
Compulsory comprehensive education on climate change and its impacts throughout grades K-8
K-8 is the ideal age range for compulsory climate change education because:

Impressionability is high during that developmental stage, therefore it's easier for children and young adults to learn about climate change in a more in-depth manner, and retain that information

Climate change becomes a nonpartisan issue, as it truly is because it's based solely on science from the beginning
Preserving our public lands and wildlife
Diverse ecosystems and national parks will be very impacted by climate change, therefore it's important that we work to the best of our abilities to preserve their existence
Keeping our water supply clean
Clean water is essential for all living beings, when we pollute our water supply, or the water supply of someone else, it's simply a violation of an essential human right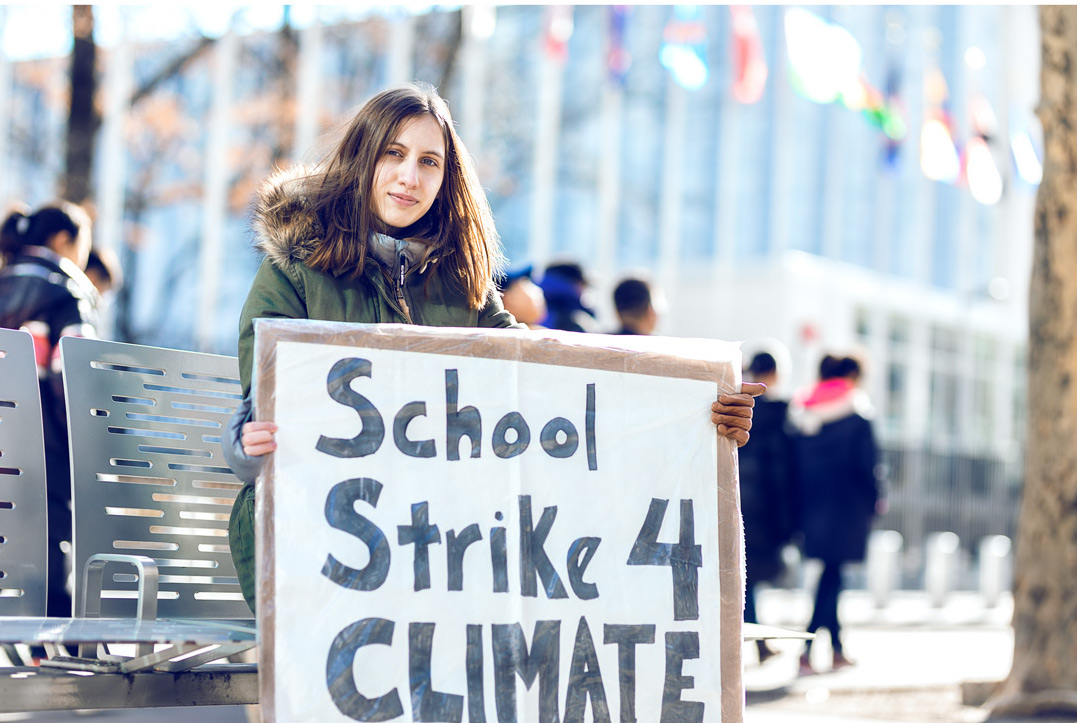 Photo by Jamie Tehonica. Alexandria Villasenor, 13, California, United States.